In February of this year, we celebrated the 5th anniversary of Opportunity Knocks. Can you believe it!? Those who have been with us since the start know that this thing started well before 2010, likely dating back to our first fundraising effort in 2007 at the KG Classic, or maybe earlier depending on which Carmody you ask.
The mission that began with a challenge within one family now impacts more than 100 Warrior families each year, providing nearly 16,000 hours of direct support annually, while also creating countless other connections through partnerships, volunteering and community events. The momentum of our mission has been awesomely energized by new families, volunteers and staff. And all of this has evolved throughout some very challenging financial times and in a state that ranks at the bottom n terms of providing services to people with intellectual and developmental disabilities.

Since opening the doors in 2010, enrollment in our After Opps program has grown more than 34%. The Morning Opps program at OPRF HS continues to thrive and we are in year 3 of our highly successful day program, the Life Shop, which continues to innovate and engage. Our focus on the culinary arts, as well as a firm foundational belief in health and wellness, has led to the development of two new programs and two social enterprises, which have coincidentally evolved into our first vocational initiatives, Warrior Catering and Knock-Out Pickles.
The shape of this organization is ever-evolving but always focused on our fundamental purpose. We have been moving at a very fast pace over the course of the past 5 years. While such momentum is exciting, it is often difficult to sustain. With that pace and our longevity in mind, we recently committed to re-visioning our strategic plan. Our process has been to engage every part of our organization to help us plan for reaching our full mission. In the portion of the process dedicated to Program Development, we made some great revelations and crafted a statement of OK beliefs that will serve as the basis for our program's goals. Built into an acronym, VIEW, our goals are expressed through the following beliefs:
VOICE  We believe in the strength and power in the Voice of each Warrior.
INTERDEPENDENCE  We believe in the Interdependent connection between each Warrior and their community.
EXPERIENCE  We believe in a fearless exploration of life's Experiences unhinged by abilities.
WELLNESS  We believe in the importance of living with Wellness in mind, body and spirit.
These beliefs are our foundation. How they manifest will take many shapes, but the one common denominator will be our Warriors leading the way. In a short time, we've had great success together. We're grateful to have you with us on this journey and excited in all that lies ahead. Thank you for supporting this mission.

Phil Carmody, President

Mike Carmody, Executive Director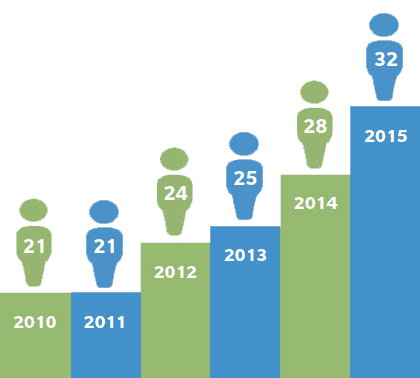 52%Our evening program, After Opps, has seen 52% growth in enrollment over six years.
Revenues
fy15 | July 1, 2014-June 30, 2015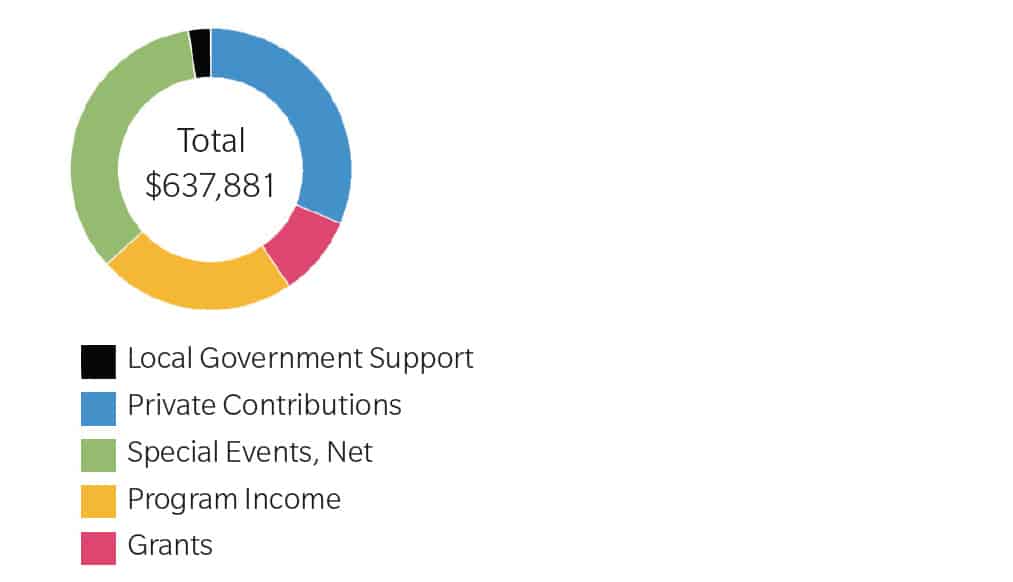 65%
Strong donation generation through private sector sources (private contributions and special events)
9%
Continued strong relationships with our foundation partners
<3%
Minimal reliance on government funding sources
Functional Expense
fy15 | July 1, 2014-June 30, 2015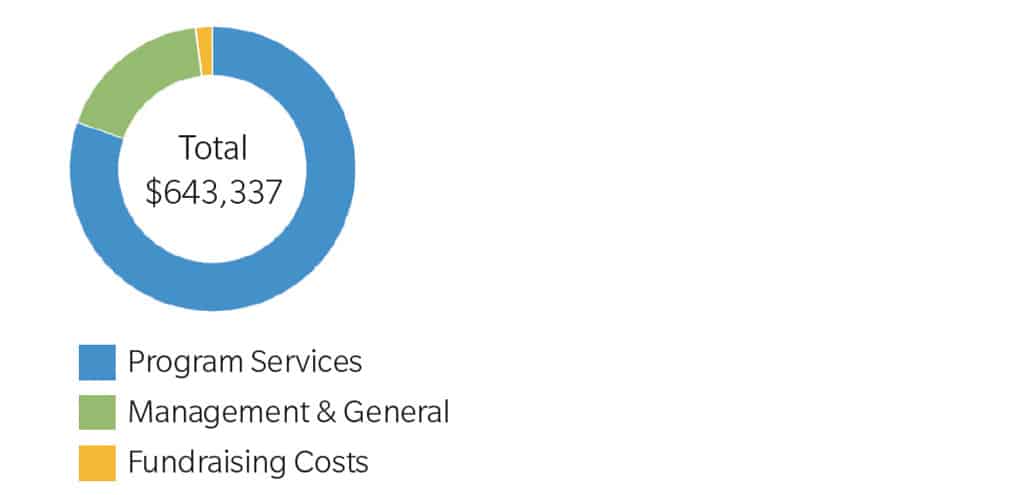 80%
High program efficiency; majority of our expenses directly support our programs
27%
Self-sufficiency ration (program income/program expenses)
>2%
Modest resources dedicated to fundraising activities
Assets
fy15 | July 1, 2014-June 30, 2015

Total Liabilities & Net Assets
fy15 | July 1, 2014-June 30, 2015

Excellent Liquidity (ability to meet shortterm obligations)
Excellent Liquidity (ability to meet shortterm obligations)
W
ith sincere gratitude, we are proud of our fundraising efforts and the many partnerships that we have forged throughout the past 7 years. Together, we successfully have weathered turbulent economic times as well as the ongoing budget crisis in our state. And we have YOU to thank!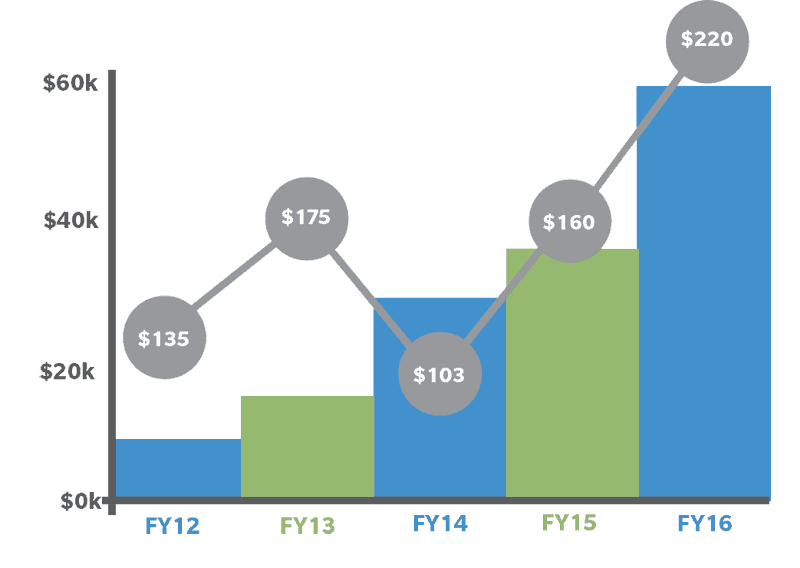 GivingTuesday
The Annual Fund includes the Giving Tuesday Campaign
$1,200,000+
Total support through contributions, foundations and special events since 2011
$338,000
Total support through contributions, foundations, and special events in FY15
1,500+
Number of donors who have supported Opportunity Knocks through contributions, foundations and special events