Life Shop Warriors ventured down south to visit Legends Farm – a farm affiliated with Windy City Harvest of the Chicago Botanic Gardens. Windy City Harvest's largest farm is a 2-plus acre site that serves as an incubator for small farm businesses independently run by graduates of both the Apprenticeship Program and Business and Entrepreneurship for Local Foods course. It consists of eight, ⅛-acre raised beds, three hoop houses, a ¼-acre production training farm, a 40-foot wash-pack station, and a community allotment garden with 35 raised beds for surrounding residents. Since 2015, 14 businesses have gone through the Legends incubator program. The incubators at Legends South generated more than $280,000 in sales, 100,000 pounds of produce, and provided 1,225 WIC (Women, Infants, and Children) boxes to Chicago communities. This year, Legends is hosting three new businesses and supporting two continuing businesses.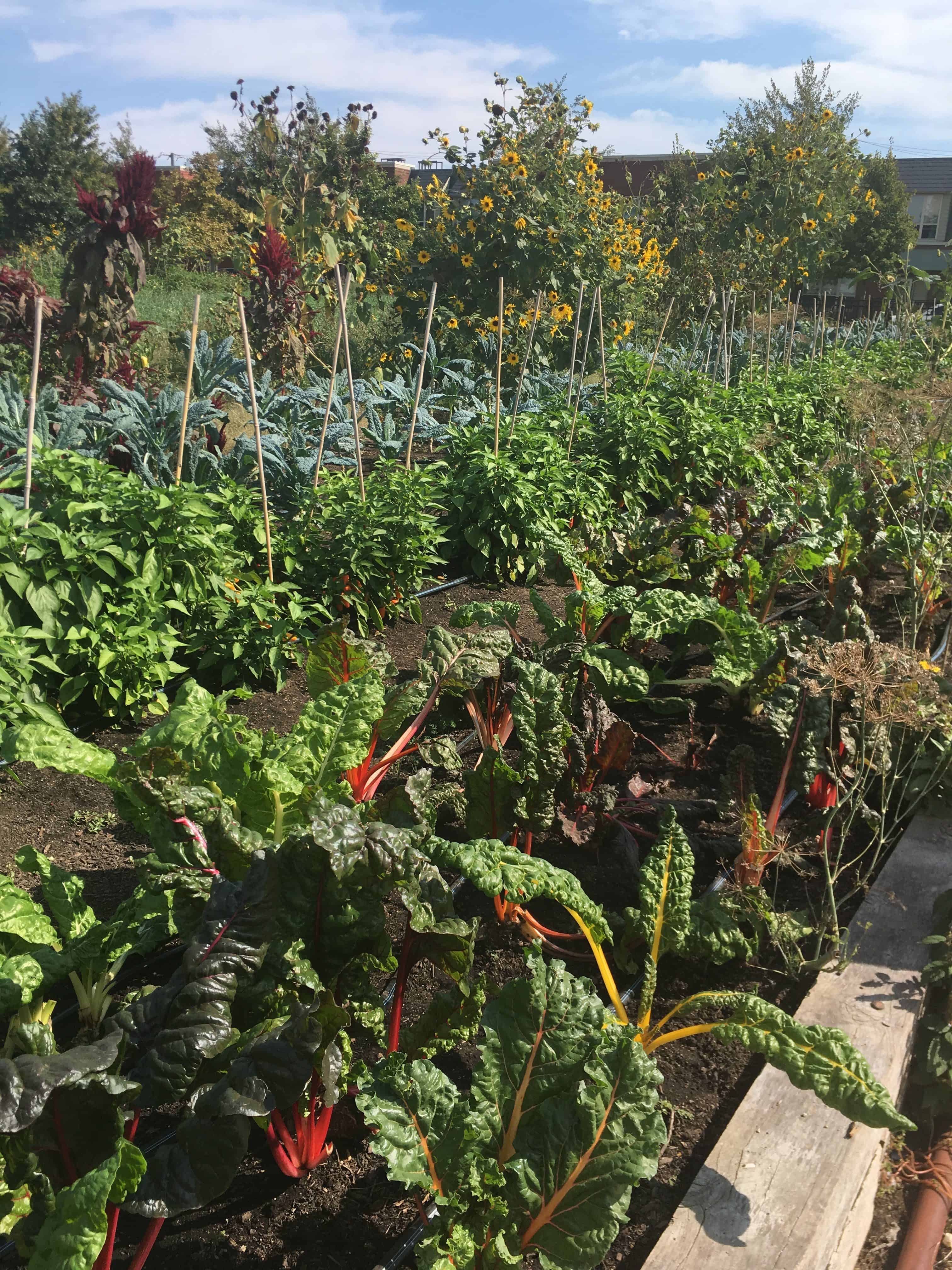 We figured out that over 40 OK Farms could fit inside the Legends Farm. That's pretty big! We were able to point out some vegetables that we grow at OK, as well as discover some new ones. Our tour guide, Paul, did an awesome job showing us around and teaching us some new things about farming. We got try some peppers, tomatoes, and carrots, and Paul showed us around the greenhouses. Check out those tomatoes!
I loved picking carrots. I had so much fun. The lunchbox peppers tasted so good.
I had fun! I learned a lot about growing vegetables.