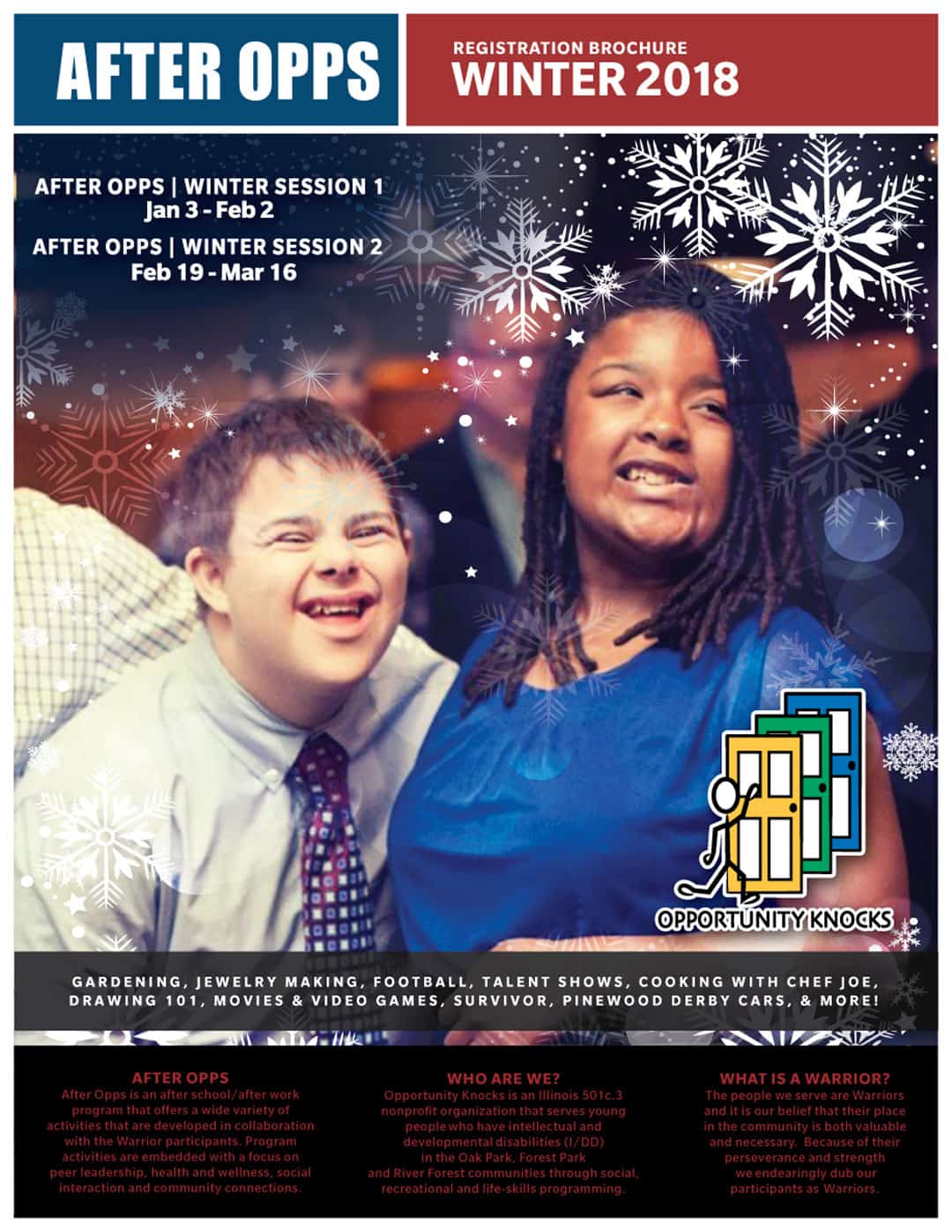 (Click Image to view and download full version of brochure)
Registration for After Opps Winter Sessions 1 & 2 is now open! See descriptions of activities being offered below. Please use the form on this page to register for either or both of these After Opps program sessions. Any questions or concerns may be directed to Steve Compere, Program Director of After Opps at steve@opportunityknocksnow.org.
For eligibility, registration requirements, session fees, daily structure, safety requirements or other information, see the After Opps page.