Warriors had a great day on the OK Farm today. Life shop braved the first heat of the summer to make their first harvest of delicious spinach! It's really rewarding to finally get to taste the produce we have all worked so hard to grow! Some Warriors snacked on some spinach as we were harvesting it. Don't worry folks, we're getting our vitamins here at OK. 
Right: Claire harvesting spinach.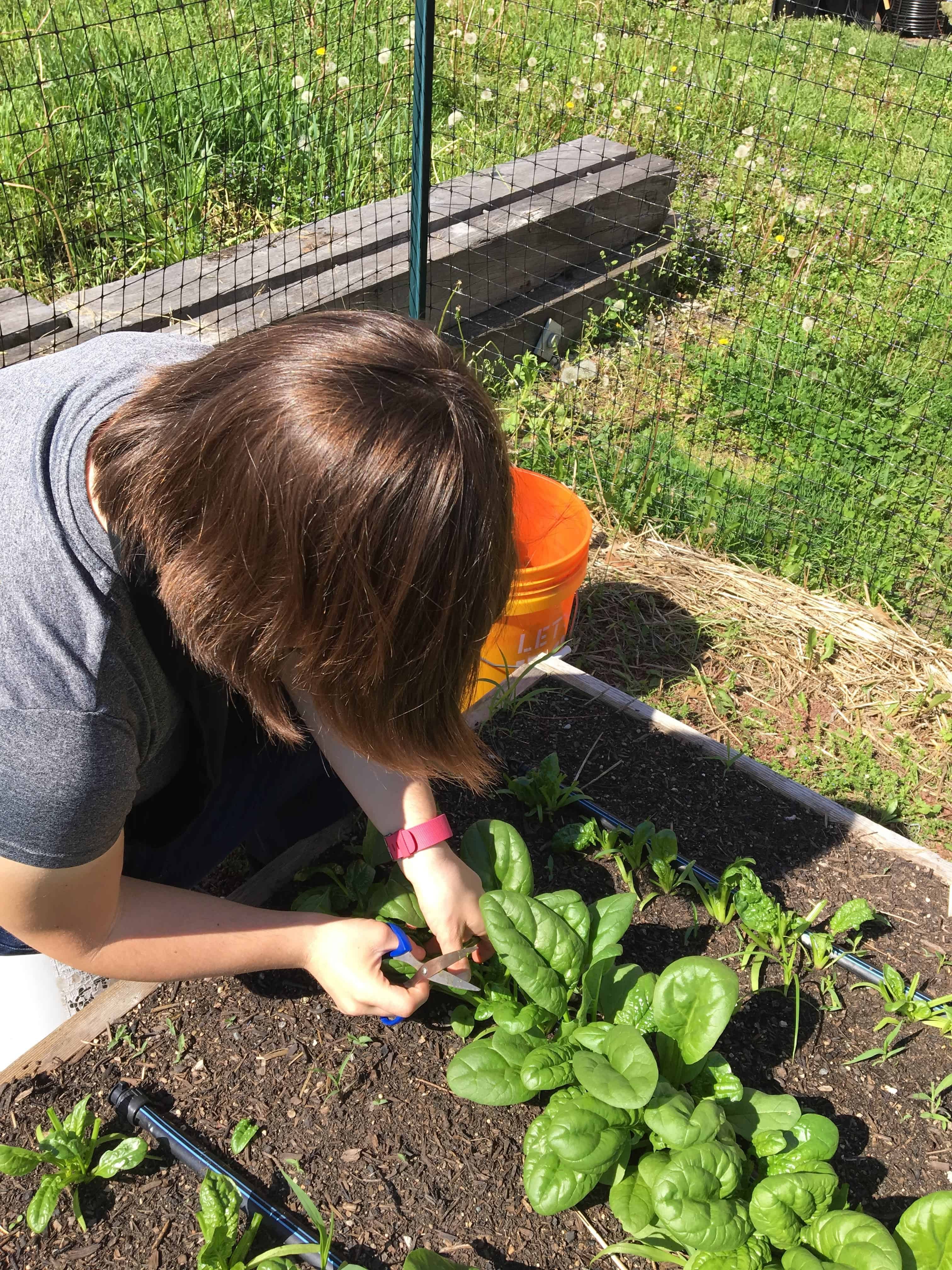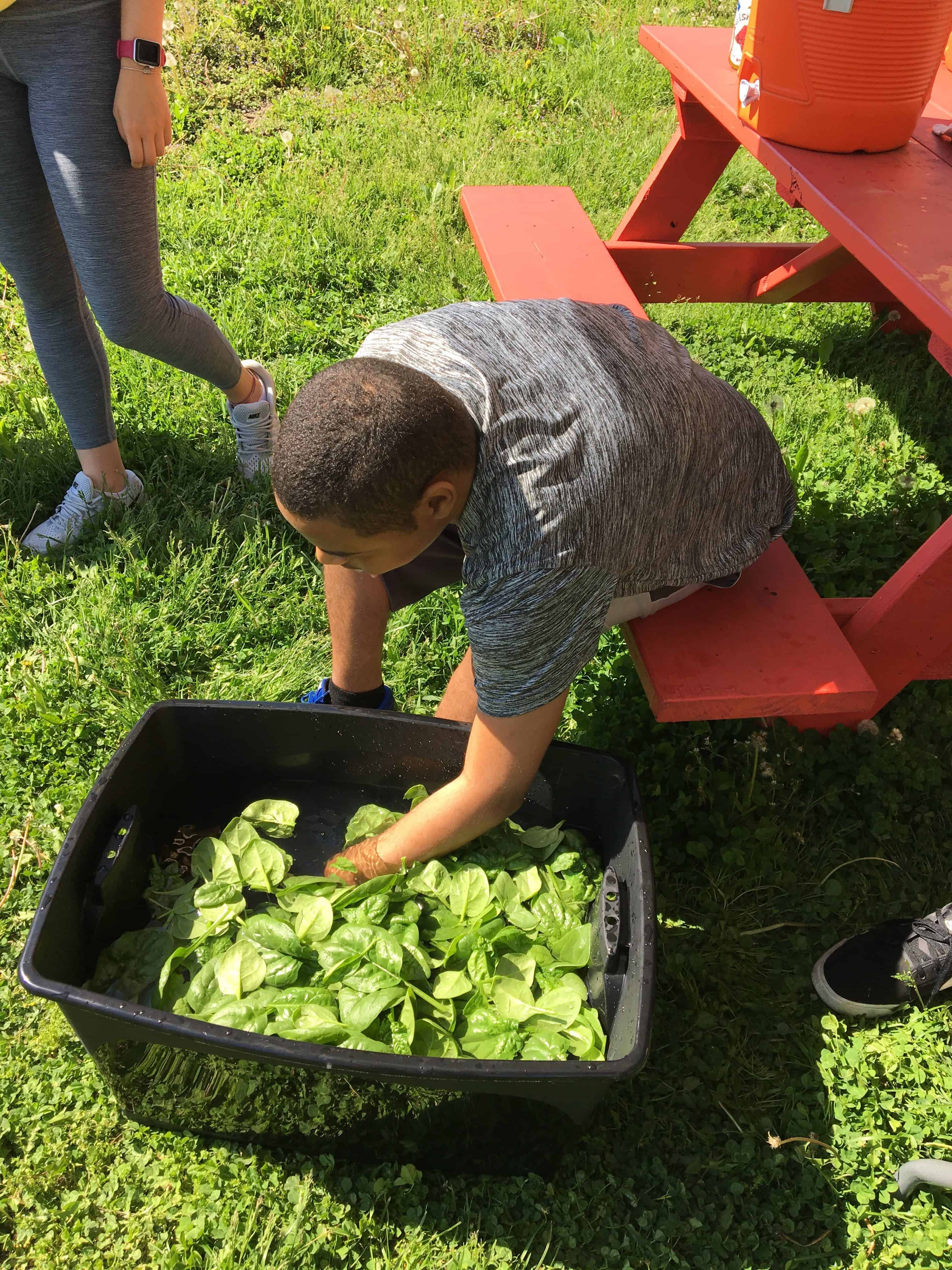 After we harvest the crops from the OK Farm we do an initial wash of the produce. This is many of the Warrior's favorite part of the farm. It's a great way to cool off from the heat! 
Left: Kris washing our spinach harvest.
In addition to harvesting, Warriors also planted cucumbers for our Knock-Out Pickles. Max and Patrick worked together to plant the seeds and Sonya brought up the rear with watering. It's important to soak your seeds after planting so they germinate properly. These Warriors make a great team!
Right: Sonya watering cucumber seeds.