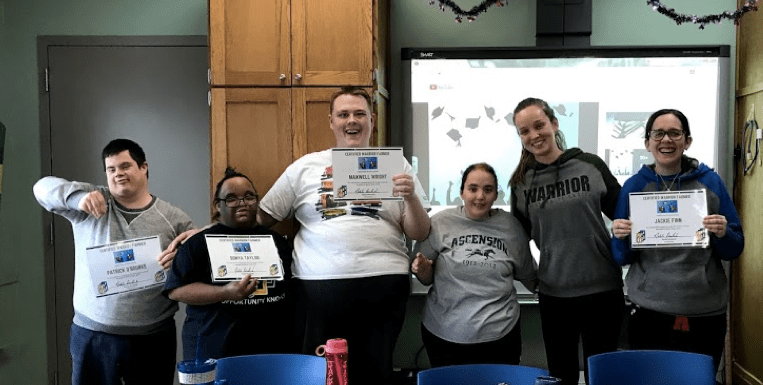 CONGRATULATIONS to the second round of Grower's School graduates! During our time in Growers School we learned about soil, plant anatomy, the plant life cycle, pollination, and discovered where our food comes from. Warriors helped start and water our first round of cucumber seeds for the Knockout Pickle Enterprise and even planned their own raised garden bed. The Growers School has continued to evolve and improve with this second round of Warriors and I'm looking forward to putting what we have learned into practice on the farm this season! – Natalie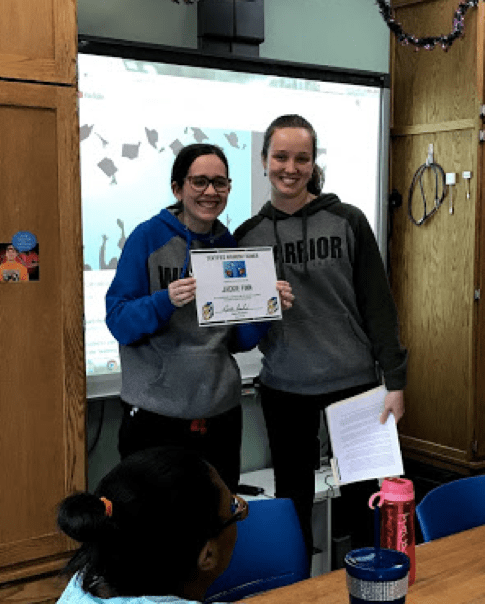 Jackie
You are the Compost Queen! I loved your enthusiasm for learning and your excitement about compost! Also, you have great note-taking skills – that is something that will come in handy for you in the future. Congratulations, Jackie!
Patrick
Before you started Grower's School you were deathly afraid of bees. I think you are well on your way to conquering your fear and I also appreciate your creative approach to learning! You have a knack for remembering things by combining words and relating them to things you are familiar with. Congratulations, Patrick!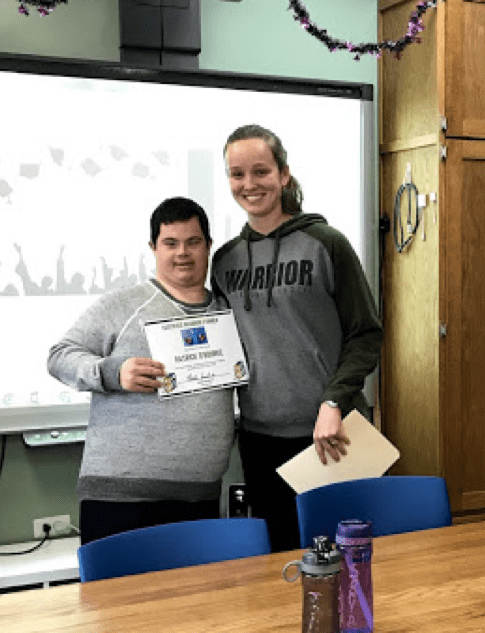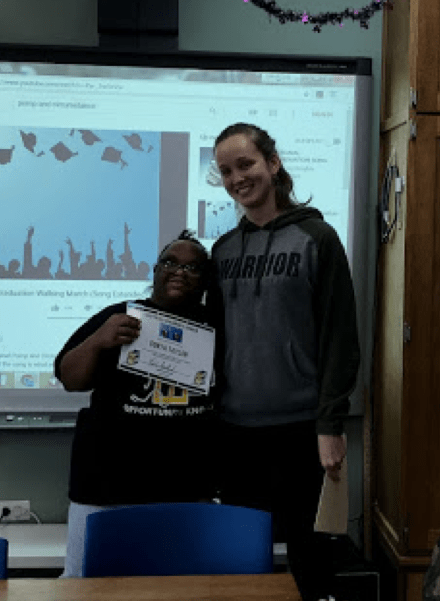 Sonya
Even though you had a rocky start, I appreciate the independent effort you put in towards the end of Growers School. I think that you have the opportunity to be a leader to your peers and I'm looking forward to seeing you shine on the farm. Congratulations, Sonya!
Max
You have truly exceeded expectations throughout this experience. Your insightful questions, your willingness to help your friends out, and your enthusiasm for learning were just a few of the things that made me excited to begin the Growers School every Thursday. Thank you for pushing yourself over the past 8 weeks. I hope you're proud of what you've accomplished. Congratulations, Max!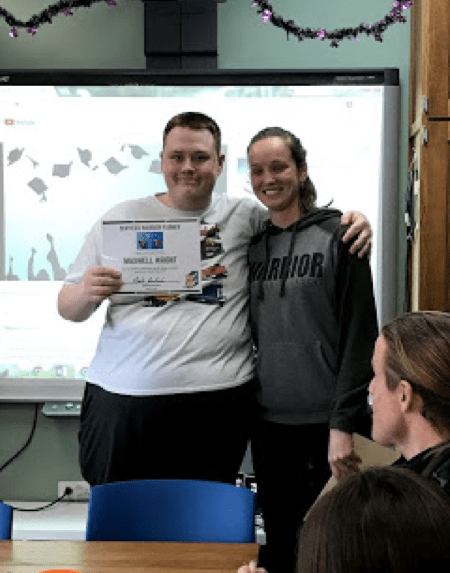 Madeleine
I want to thank Madeleine for all of her help throughout the Growers School. Madeleine's enthusiasm and desire to put into practice what she has learned was contagious and I am so excited to have her on the farm with me this season! Thank you, Madeleine. You were an awesome co-leader.