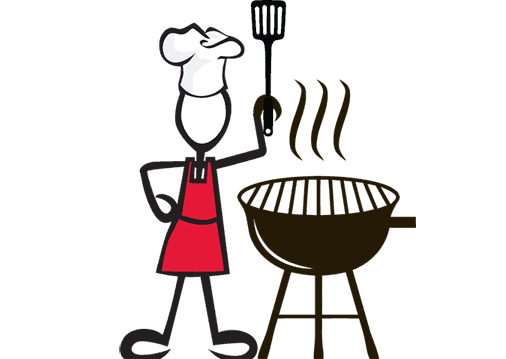 The 3nd Annual
Burger Battle
4:00PM ON SATURDAY, JUNE 25TH
THE OK BBQ BLOCK PARTY
FIVE CONTESTANTS | ONE CHAMPION
$75 Entry Fee w/Limited Registration
General Rules & Format
The starting time of the Burger Battle will be announced very soon.
The Burger Battle will be limited to 5 contestants. Registration on a first-come, first-served basis. The cost to register for the event is $75.
The winner will be decided by a panel of three judges. Each judge will rate the burger on a scale of 1 (the lowest) to 5 (the highest) in the categories of taste, appearance and originality. Prizes will be given to first place, second place, and for the fan favorite as voted on by the crowd.
All food products must be cooked through to the temperature recommended by the USDA. Opportunity Knocks, INC will not risk illness to the judges or spectators. Any food cooked under those temperatures will be disqualified. Follow the link to see a listing of the safe minimum internal temperatures: USDA website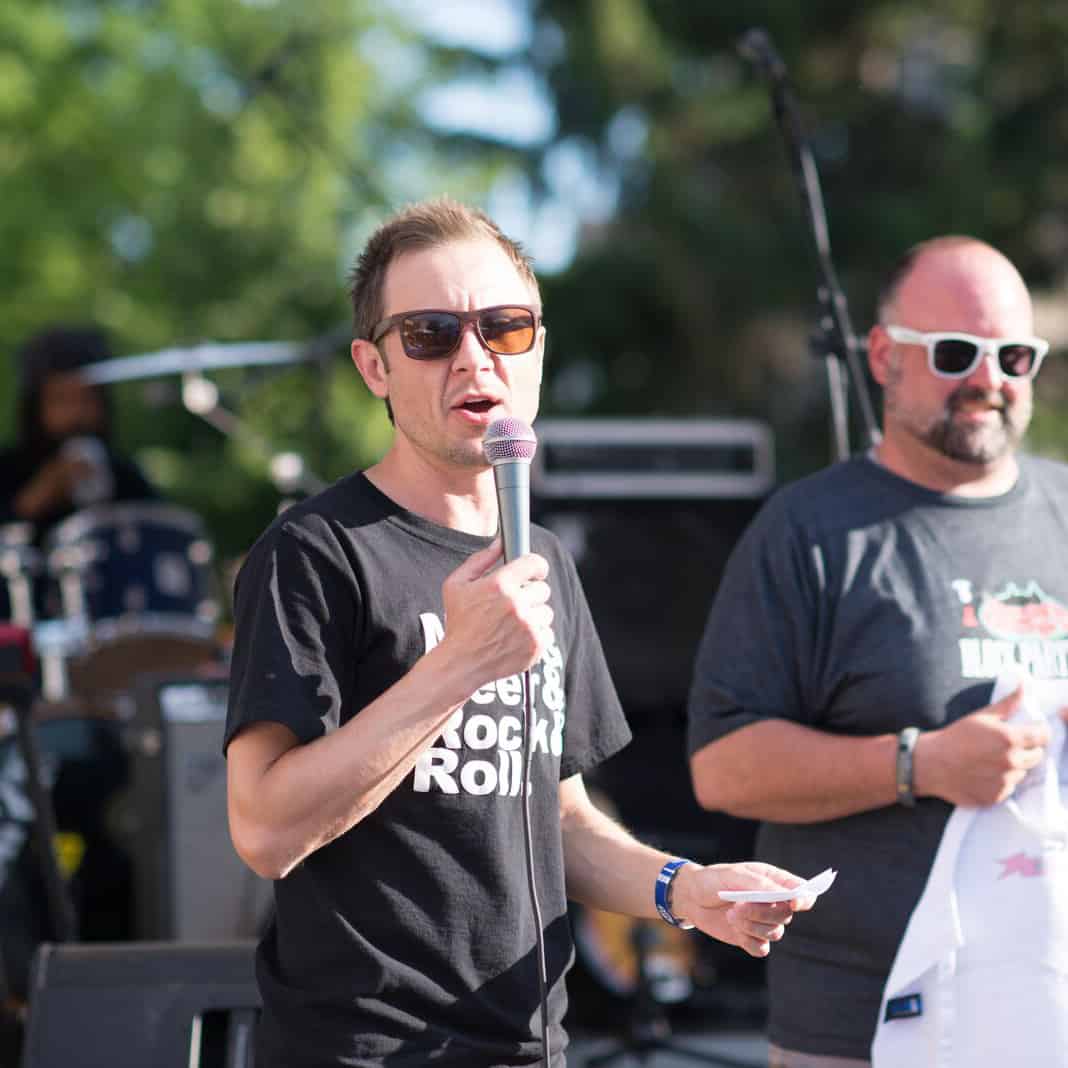 Official Contest Rules
Cook your best burger for a shot at burger immortality!
Cooks are allowed thirty minutes to make their own burger against 4 other cooks. The burger can consist of any food product they brought with them. Burgers may not be premade. All burgers must be made from scratch at the contest.
The winner will be decided by a panel of three judges, based on taste, appearance, and originality. The cook with the highest score will be named champion.
The burger created can consist of any food items the cook brings with them but must represent a traditional hamburger. A traditional hamburger is to be composed of at least one grilled "patty" (ground beef or any alternative food) placed between a "bun" (bread product or any alternative wrapping)
The burger must not weigh more than ¾ lb or less than ¼ lb.
The cook must cook a minimum of eight burgers. One burger will be split amongst the judges with the others to be split amongst randomly selected spectators.
There will be no restrictions on toppings or condiments to the burgers.
After 30 minutes, the cook must have everything complete. The judges can only eat what was put on the final plate.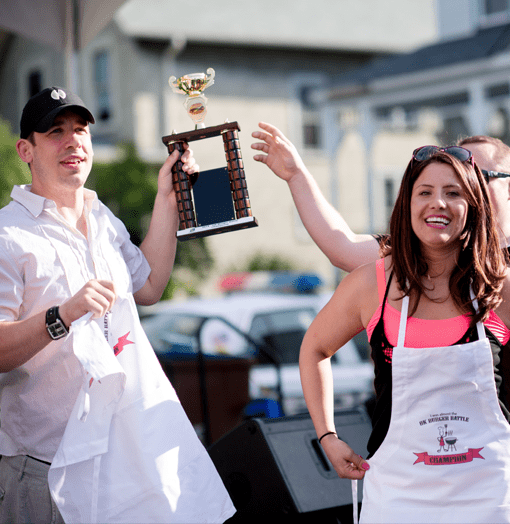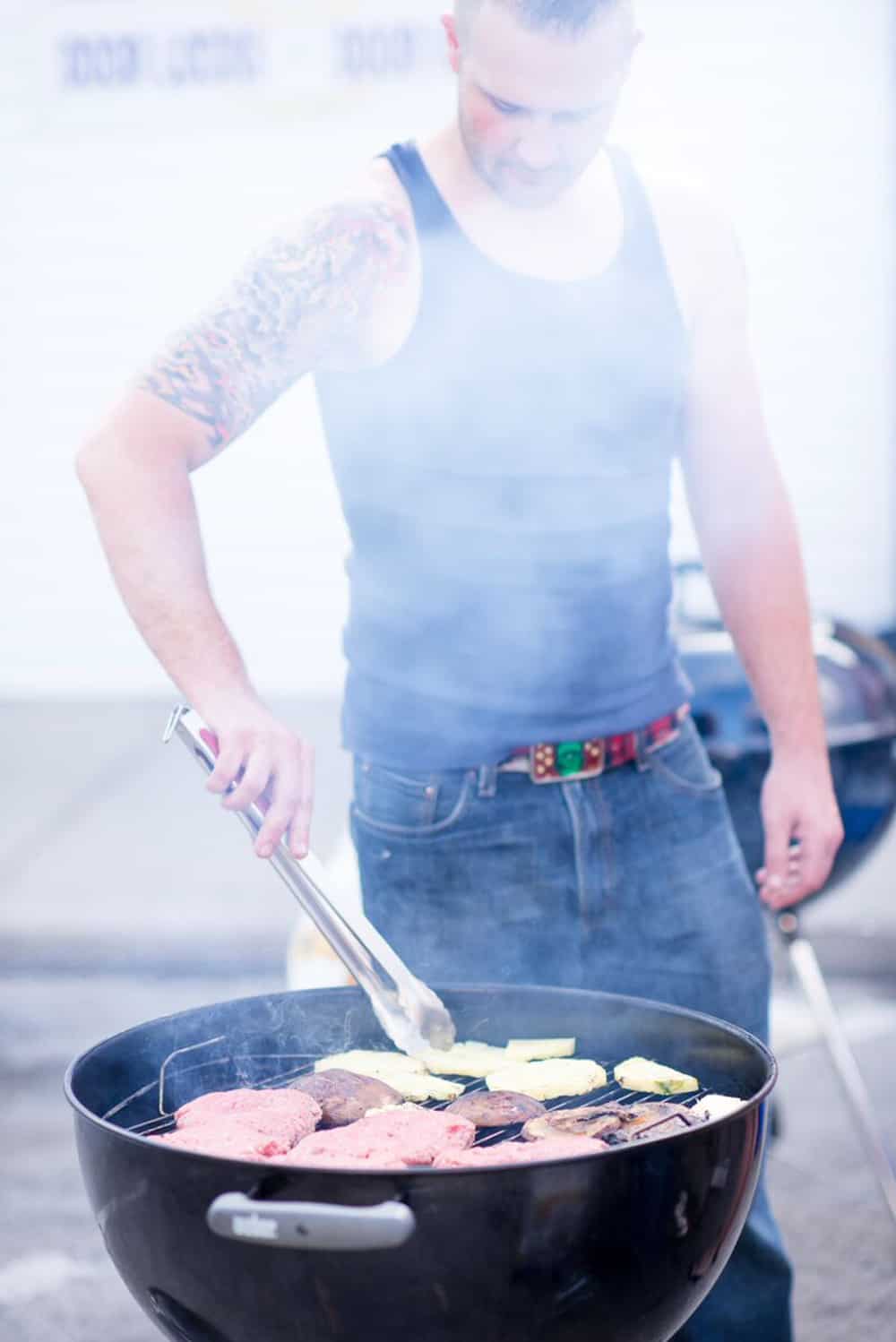 Contest Provisions
Opportunity Knocks will Provide:
Charcoal grill, charcoal and a chimney starter w/ lighting agents
4' x 4' table-top work station
Contestant will provide:
All food ingredients that they would like on their final dish are to be provided by the chef for competition. This includes all meats, produce, fillings, spices, cheeses, toppings, and condiments.

All grilling tools (spatula, tongs, etc.) that they would like to use
Prizes
First Place: $500 cash prize to the winner and $20 in event tickets for food & beverage
Second Place: $50 in gift cards to local restaurants and $20 in event tickets for food & beverage
Fan Favorite: $50 in gift cards to local restaurants and $20 in event tickets for food & beverage