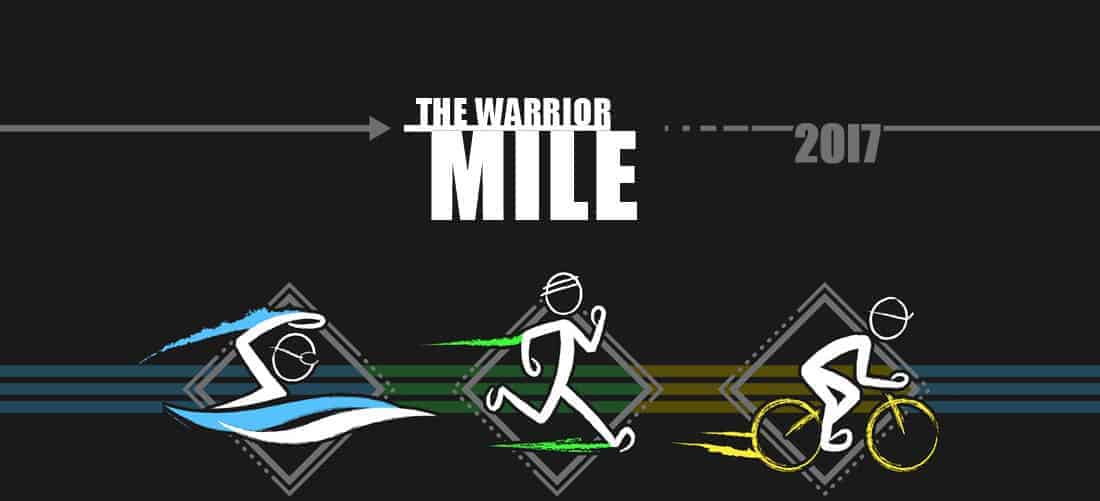 Join Opportunity Knocks' newest running event, The Warrior Mile, a mile fun run you can do anywhere!
<iframe src="https://player.vimeo.com/video/217722027?autoplay=1&loop=1&title=0&byline=0&portrait=0" width="640" height="360" frameborder="0" webkitallowfullscreen mozallowfullscreen allowfullscreen></iframe>
Your $30 registration includes a Warrior Wellness water bottle and FREE entry to the OK BBQ Block Party. Warrior Wellness medals included for the first 35 new participants!
Block Party
Join us on Saturday, June 17 as we run from the OK Farm to the OK Block Party! Meet at the OK Farm at 1:15PM and be ready to head out at 1:30PM to arrive at the Block Party just before it begins!
Virtual Option
Run, walk, roll, jog, bike, swim, or treadmill one mile at your own pace wherever you like, anytime between the dates of June 11 – June 17. Post a picture on social media with #OKWarriorMile to share your virtual participation with the OK Community! We will send your goodie bag in the mail to anyone not participating locally!
Personal Fundraising
Fundraise while you run! Runners interested in fundraising while you run The Warrior Mile? Click below to set up a donation page!
Make a Donation
Support the Warrior Mile! Not able to participate this year but want to support the cause? Click below to support fundraising runners or to make a general donation!
Check out where The 2017 Warrior Mile is happening all over the country!