Opportunity Knocks is dedicated to enriching life and community. We exist to support people with intellectual and developmental disabilities as they live, work, learn, grow and connect within their community.
We believe in a dynamic, person-centered and community-based approach to programming that engages the voice of all Warriors, thrives on interdependent connections, encourages exploration,  centers on holistic wellness and healthy relationships.
Program Volunteer

Event Volunteer

Auxiliary Board Member

Junior Board Member

Program Staff

Administrative Staff
Board of Directors: Meet the Members
What is Opportunity Knocks?
Opportunity Knocks is an Illinois 501c.3 non-profit organization that serves young people who have developmental disabilities in the Oak Park, Forest Park and River Forest communities through social, recreational and life-skills programming. We are dedicated to providing opportunities and resources to our program's participants so that they may pursue their educational, occupational and social interests. We are almost completely privately funded, minus a modest 3% of funds that come from township government support.
The people we serve are warriors and it is our belief that their place in the community is both unique and essential. Perseverance and strength through challenge brought us to endearingly dub our program participants as Warriors. Opportunity Knocks' goal for its participants is to build independence, foster self-advocacy, broaden life experiences and to instill and augment a sense of community.
In March of 2009, the Board of Directors was established and their work began to fortify the organization.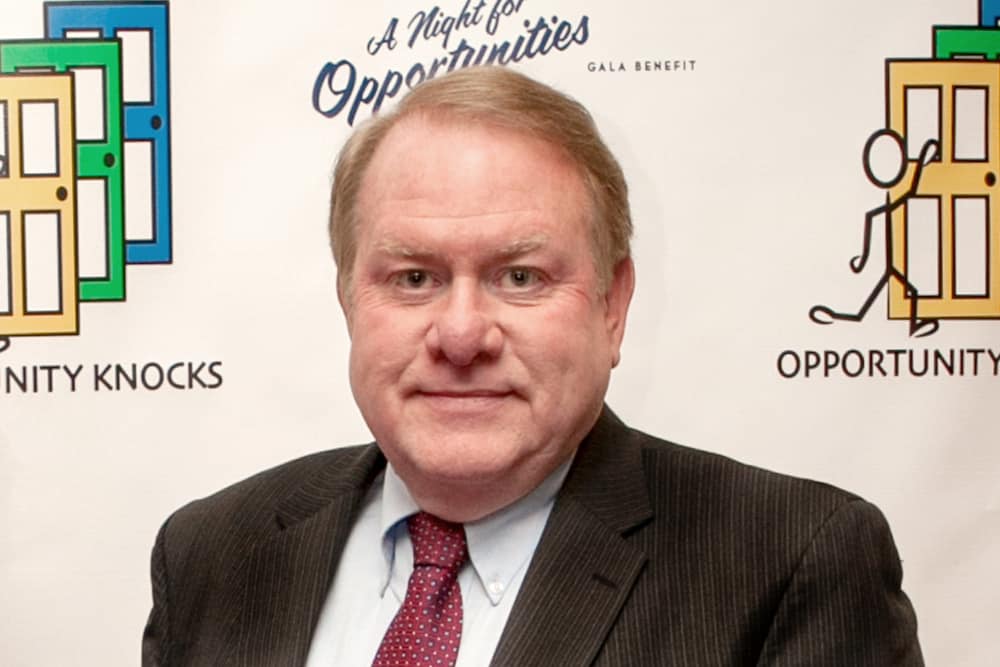 Joe Milburn | Board Chairman
Background: Attorney; BA from Northern Illinois University, Juris Doctor from Loyola University in Chicago, Admitted to Illinois Bar in 1977
Why OK?: My son, Patrick, is a participant and benefits greatly from the OK programs. He and other individuals with disabilities need these services. Since Illinois has totally failed them, it is up to parents and others to step in and help. So, here I am, along with my wife, Carol, Patrick's brother, James, and so many other good people.
Favorite OK memory: Attending a Wolve's hockey game with OK Staff and participants in a private box. It was a great
experience seeing these kids have such a great time together.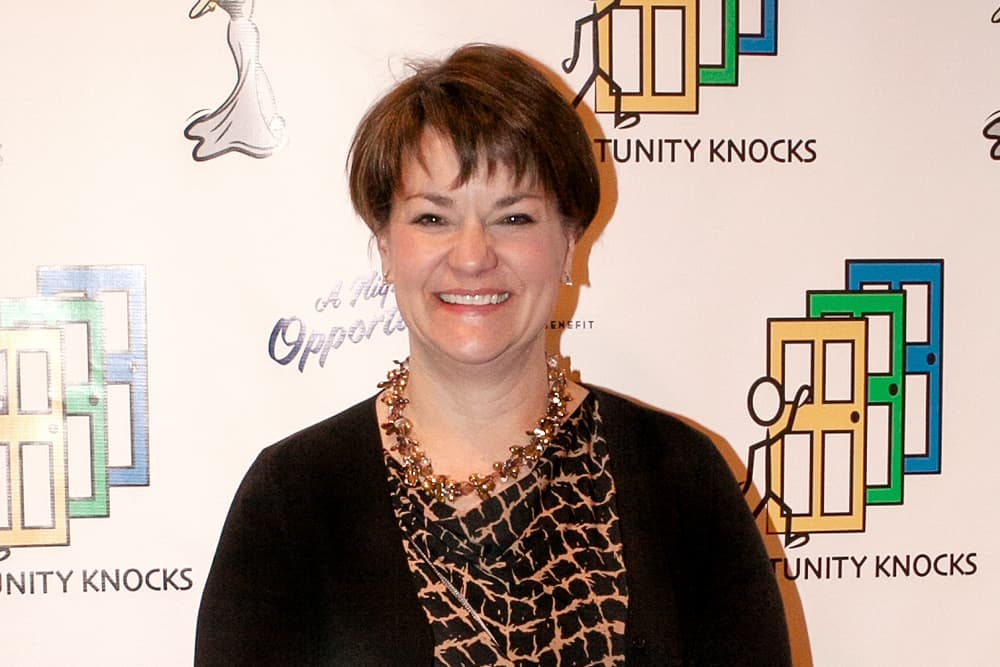 Claudia Marciniak | Vice President
Committee(s): Real Estate, Strategic Planning, Phase II Planning
Background: Banker, Senior Vice President/Division Head
Why OK?: I enjoy being a part of a dedicated and dynamic organization that wants to change the status quo in a powerful way and along the way, we have a lot of fun too.
Favorite OK memory: Marching in the St. Patricks parade each year with the OK entourage growing every year.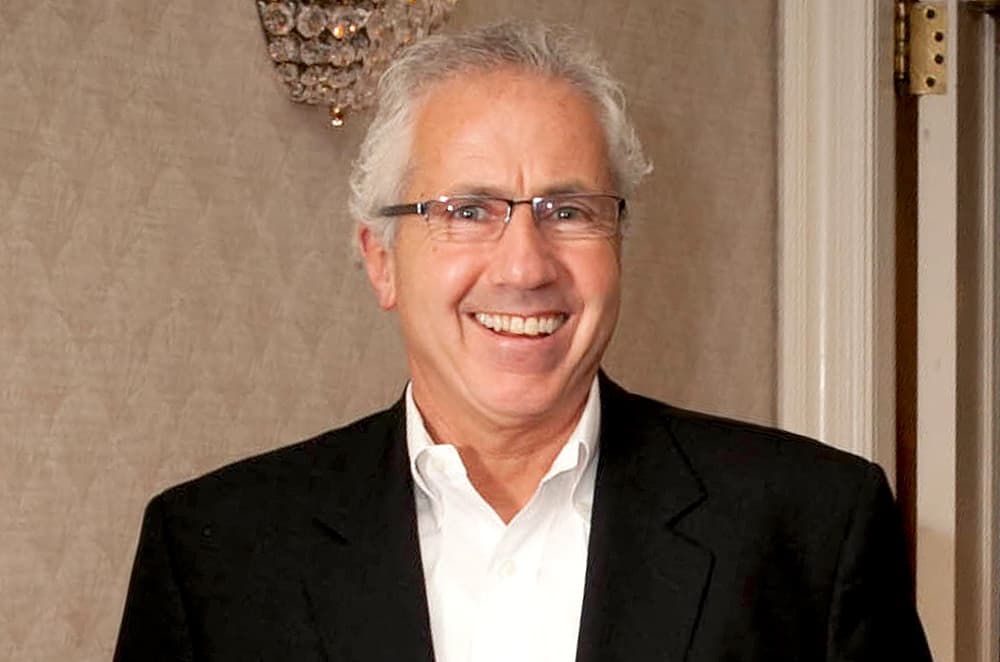 Thomas McShane | Treasurer
Background: Investment Consulting, Investment Consultant Director
Why OK?: I do what I do because Mike and Phil Carmody asked me. I continue to do what I do because of the Warriors!
Favorite OK memory: Seeing the OK Warriors playing a basketball game at Ascension gym. I was there for a meeting and peeked in the gym and there they were running up and down the court.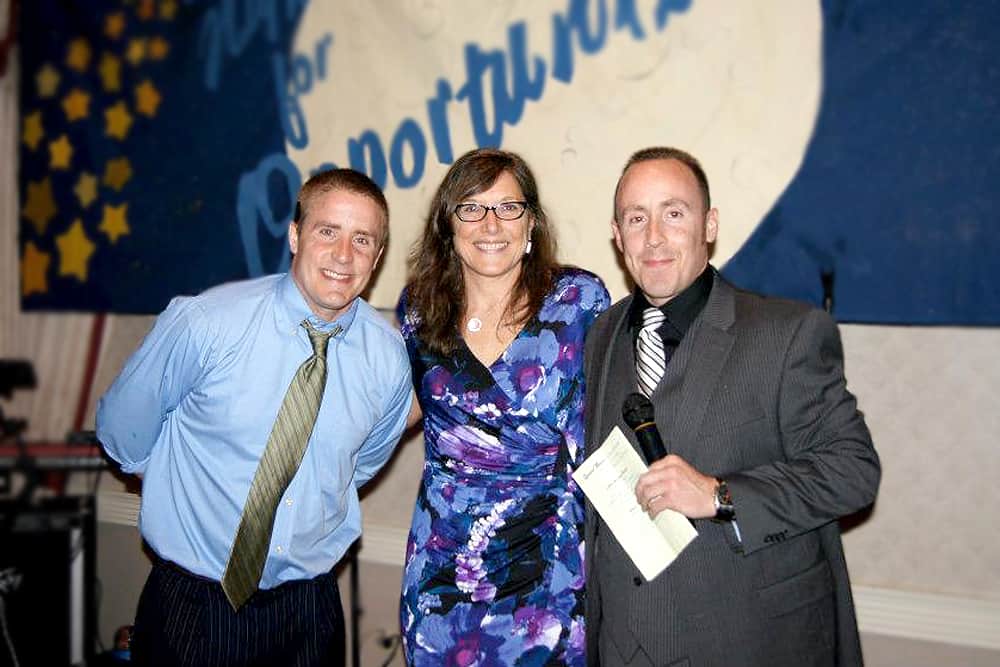 Karen Hunter | Secretary
Center.
Committee(s): Strategic Planning
Background: Real Estate Development, Business Manager
Why OK?: The passion with which OK came together spills over into everything it has generated since inception. The
vitality of the Board President, Executive Director, Auxilliary Board and Staff motivates everyone involved. What they offer the Warriors and the Community is true partnership in the Circle of Real Life.
Favorite OK memory: At last year's Gala, the Warriors were the rock stars, showing off their well-practiced dance
numbers in front of 400 people! Watching them shine and glow in front of such an audience is a testament to how
comfortable they are in their surroundings, and how the OP/RF/FP Community embraces their uniqueness.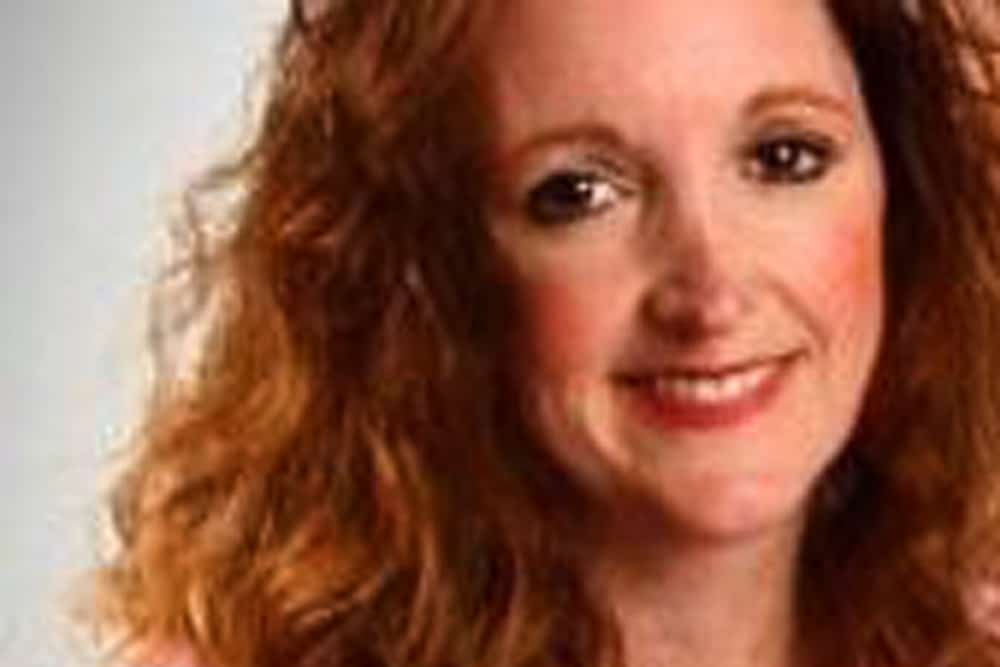 Michelle Anderson
Committee(s): Finance
Background:  Accounting
Why OK?:  I am a board member with OK because I want to see Opportunity Knocks funnel forward to realize it's full potential. There is tremendous heart in this organization. Glad to be apart.
Favorite OK memory:  I love to dance with the OK program participants at the Gala. I particularly enjoyed dancing with Johnny on his birthday; he's quite the dancer!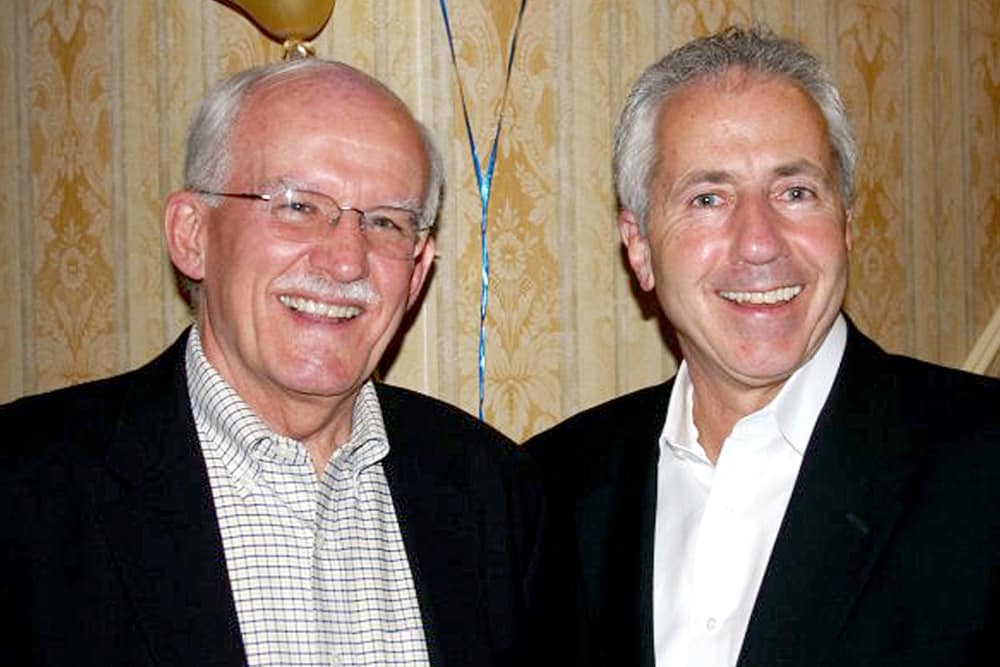 Terry Brown
On left, with Tom McShane.
Committee(s): Development, Nominating
Background: Retired Journalist, Adjunct Professor
Why OK?: Mike Carmody told me early on about his plans for Opportunity Knocks, and I tried to help him think through some of the issues in forming a nonprofit. Also, the Browns and the Carmodys have been friends for many years, starting with Little League baseball through OPRF sports.
Favorite OK memory: There are many, but, to name a few: being a contestant at Family Feud night, seeing the Warriors dance at the Gala and stuffing hamburgers at the OK Classic where I also watched several of the Warriors play on a team.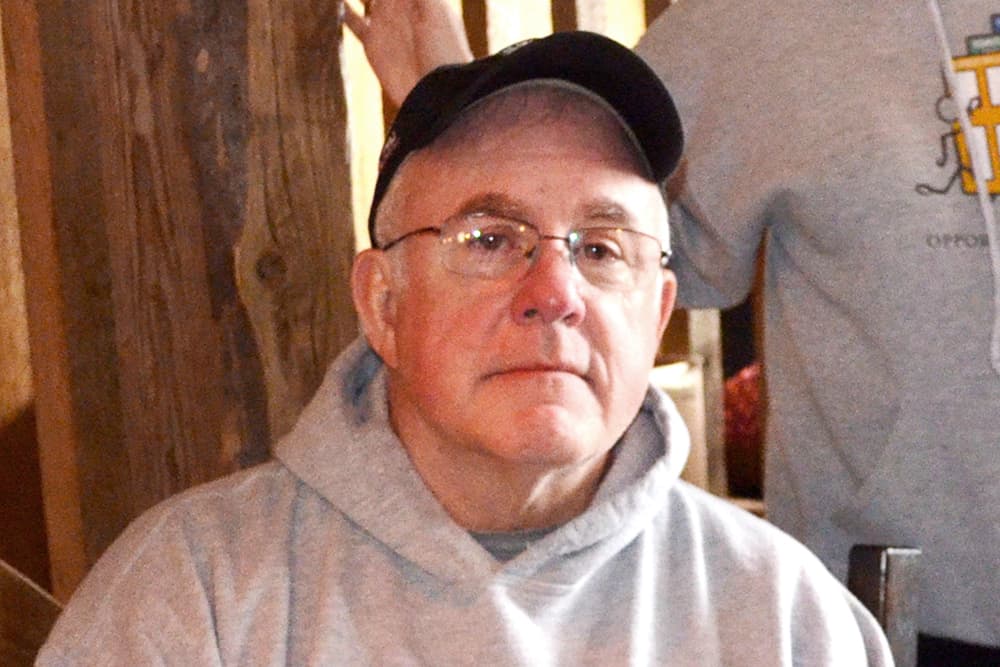 John Carmody
Committee(s):
Finance
Background: Institutional Bond Salesman, Vice President
Why OK?: To provide the ability for the Warrior Community to grow within the existing world they live in and the ability to chart a path of defining their own needs.
Favorite OK memory: The dance number at the Gala of 2013 at Elm Crest.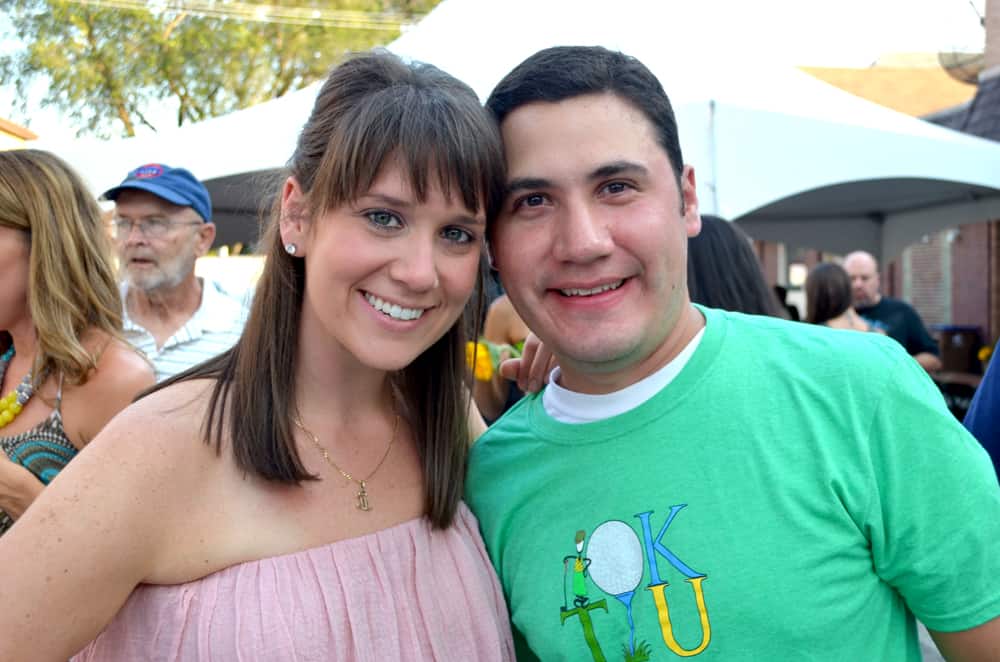 Mike Fair
On right, with Jeanette Stamm.
Committee(s):
Auxiliary Board President
Background: Project Manager, Technology & Business Solutions
Why OK?: The passion and dedication each member of the organization possesses, from the volunteers to the Board of
Director's, really inspires a person to become part of something bigger than themselves. OK is doing some amazing things
and the joy I see in the Warriors faces while in the Life Shop and After Opps Program, is reason enough to become a part
of this organization.
Favorite OK memory: There are so many… how do I choose one? My favorite of all-time would have to be the Flash Mob at the 4 Annual "A Night for Opportunities" Gala! So much fun and the amount of people that participated was
astounding.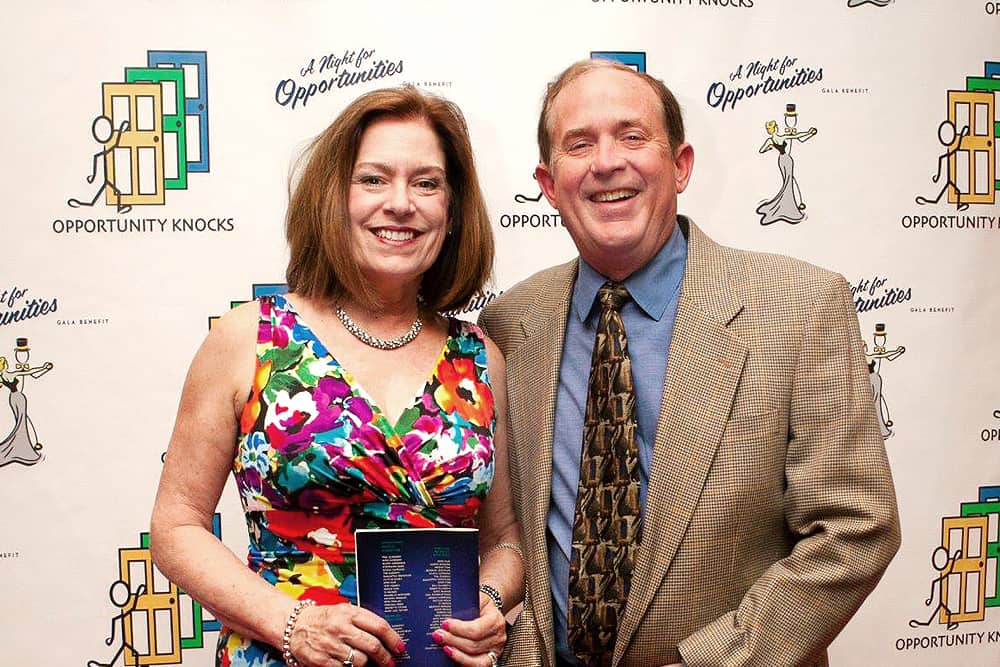 William Finn
On right, with Susan Finn.
Committee(s): Strategic Planning
Background: Podiatric Physician
Why OK?: My daughter has special needs. OK is a fantastic organization for services for those with special needs. I am
very honored to be a part of this group.
Favorite OK memory: The Gala and what it means to the warriors and our organization; Seeing Mike Carmondy's wild
outfits.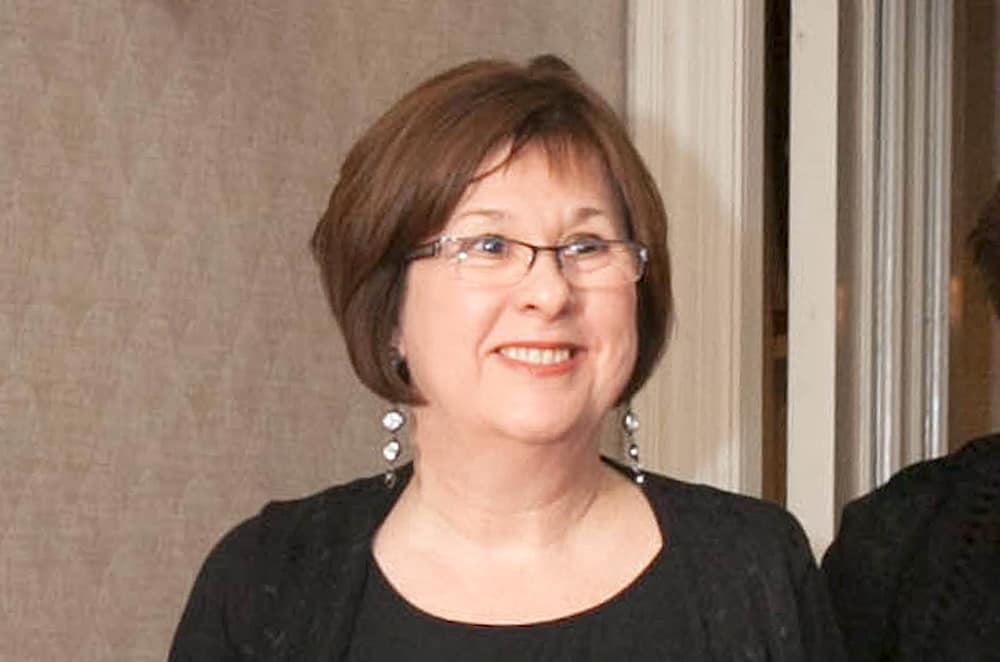 Kathy Klaus
Committee(s): Phase II
Background: Education, Retired
Why OK?: I've worked with young people with disabilities for over 30 years as a Director of Developmental Training and a Special Education teacher. After meeting Mike and learning about his plans to start OK, I was happy to share my
experience to help develop innovative, quality programs.
Favorite OK memory: Watching the dance performance at the 2012 Gala, I was so filled with pride as I watched our
Warriors dance with such elegance and grace.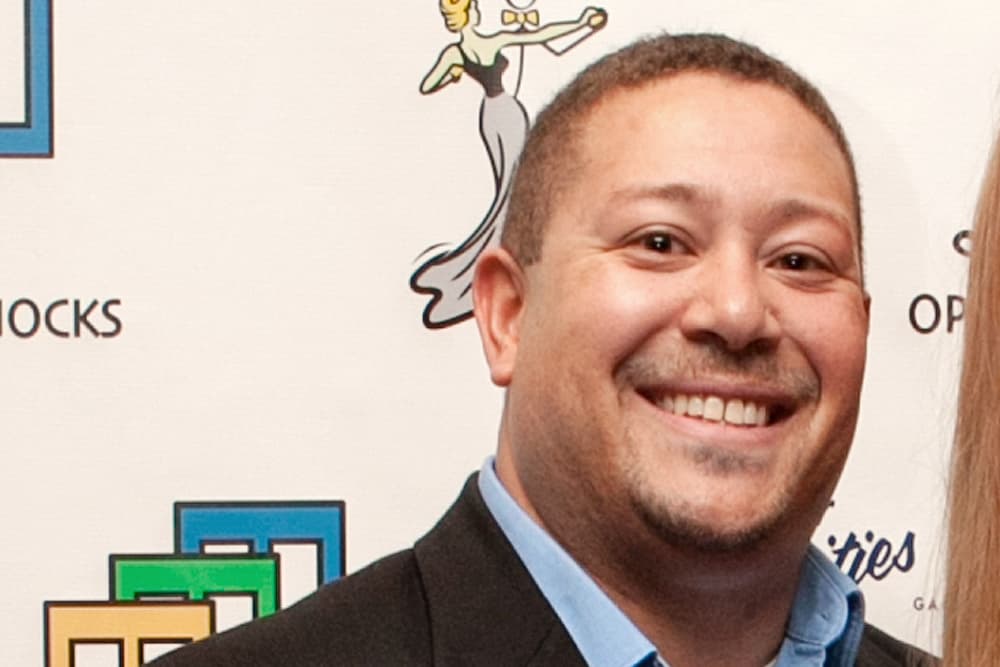 John Lawrence
Committee(s): Nominating, Real Estate/Location
Background: Realtor, Owner
Why OK?: There are 2 reasons that stand out to me. 1. there is clearly a need for a program like this, and OK does it better
than anyone could imagine and 2. I wholeheartedly believe in the mission. I'm always inspired at every event I attend and
I'm honored to be part of this organization.
Favorite OK memory: The Gala in 2012 with "Dancing with the Warriors" brought the house down. The crowd was so into it, the Warriors were doing a great job and showing off their skills. My guests couldn't stop talking about how cool that was.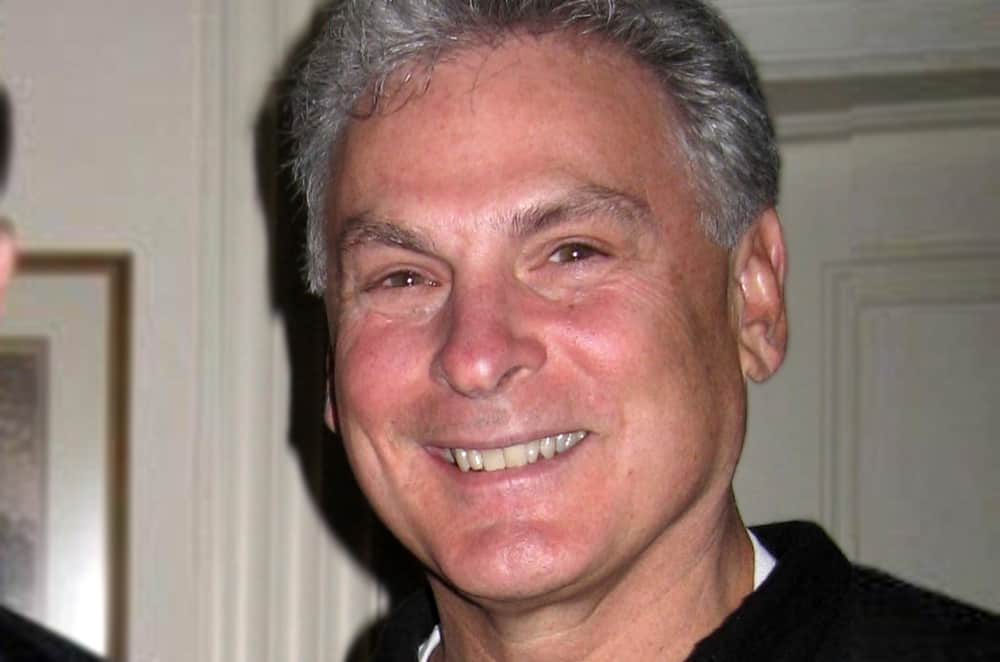 Mike McGarry

Committee(s): Development Committee; Strategic Development Committee; Full Circle Enterprise Committee
Background: Custon Training Development Company, President
Why OK?: To enable the OK staff to implement and grow programs for these exceptional young adults.
Favorite OK memory: I thoroughly enjoy volunteering as a referee for Special Olympics basketball at OPRF High School. It was my first connection to the OK Warriors. I gained a tremendous amount of respect for how they competed. In my opinion, it was the truest representation of sport that I have ever witnessed.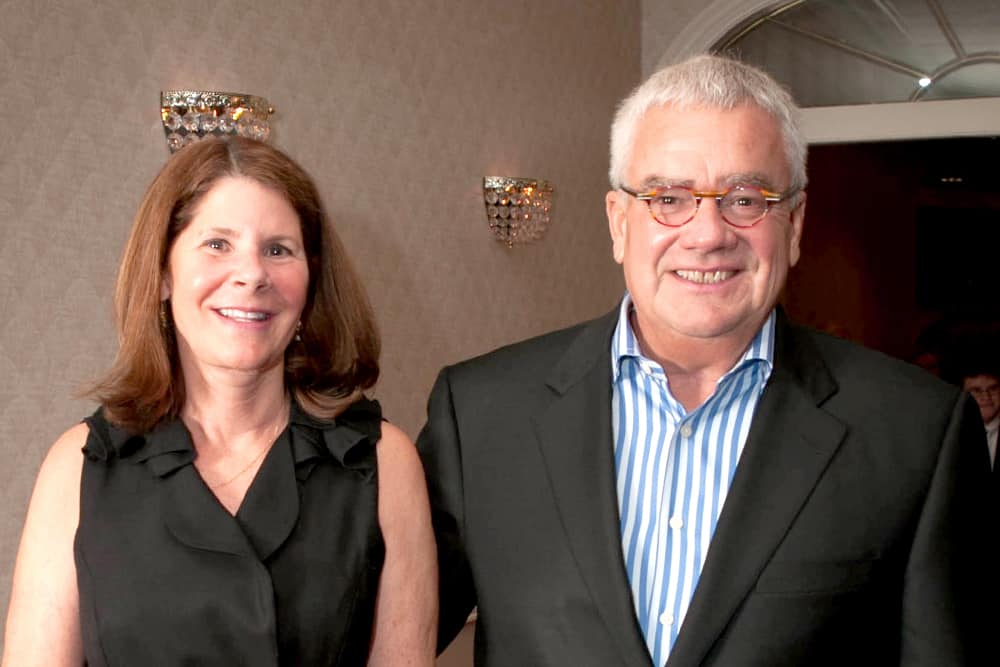 Jim O'Rourke
Committee(s):  Real Estate & Development Committee
Background:  Law
Why OK?:  My son, Patrick, spends his days at Opportunity Knocks. I support Opportunity Knocks to support my son's success in life. Opportunity Knocks not only provide meaningful day to day activities but also provides him a sense of belonging in the real world.
Favorite OK memory:  One of my favorite memories is of walking down Madison St. with Patrick and other warriors for St. Patricks Day.
Interested in learning more about the history of Opportunity Knocks?