The Warrior Health & Wellness initiative launched in July 2013 to combat the health disparities faced by our Warriors. Embedded within each program area, Warrior Wellness promotes the physical, mental, and social well-being of our Warriors, staff, and community. It has become the 6th point in the Warrior Code of Conduct!!
Program Information
2018 Program Dates
Session Registration Request
Annual Information Form
Walk to Run Club
Bank of America Chicago Marathon
Opportunity Knocks is an official charity partner of the Bank of America Chicago Marathon! Runners will be fundraising for Opportunity Knocks as they train to run 26.2 miles on October 7, 2018.
Community Partners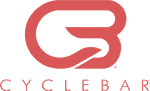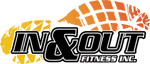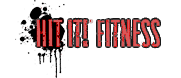 OK HEALTH WAIVERS
Physical Activity Waiver
Participant Examination Form
Medical Information Release
Food Policy
Contact
Mike Carmody
Executive Director
mike@opportunityknocksnow.org
STRUCTURED ACTIVITIES
The day will consist of both fitness based and applied learning activities that relate to health & wellness topics. Each session will be devoted to a new fitness exercise and educational topic.
PROGRAM STRUCTURE
OK holds 7 Workout Warrior program sessions per year which will occur during the 2 week After Opps program breaks. Each session will focus on different fitness activities with an applied health & wellness topic area. Programs take place on Mondays and Wednesdays from 3:30PM – 5:00PM for the two week period.
ELIGIBILITY
Opportunity Knocks holds 7 program sessions per calendar year, registration numbers will be based on that session's activities and on a first come first serve basis.
Warriors must register for the full 2 week session and commit to all 4 days in the session.
The program is designed for individuals with intellectual & developmental disabilities
Participants must be 14.5 years old
Participants must live in Oak Park, River Forest, or Forest Park
Participants must be current or past participants in the After Opps or Life Shop program(s) (must have already completed OK intake forms)
Warriors must provide their own transportation to/from Wellness activities
Please note that participants who are not registered participants at Opportunity Knocks within the past year (i.e. Life Shop or After Opps) are required to additionally submit the Annual Information Form.
SESSION REGISTRATION & FEE
Due to program demand, registration confirmation is based on staffing and safety – families will be notified if their registration is approved at least 5 days prior to the start of the session. Payment of $60 is due upon registration.
SAFETY REQUIREMENTS
Safety is important to us. To ensure safety of our participants, we ask for full cooperation with the following guidelines:
Opportunity Knocks staff is responsible for the safety of program participants during designated program times. Please adhere to scheduled drop-off and pick-up times.
Participants enrolled in Opportunity Knocks programs will not be released to anyone other than a parent, guardian or family member without prior written consent from the parent/guardian.
When arriving or departing from the program site, parents should check in with an OK staff member before leaving or taking participants home.
A child or minor will be allowed to walk home from the program site only if written permission from the parent or guardian has been received.
Please be sure Warrior is wearing appropriate clothing attire for exercise activities including closed toed shoes