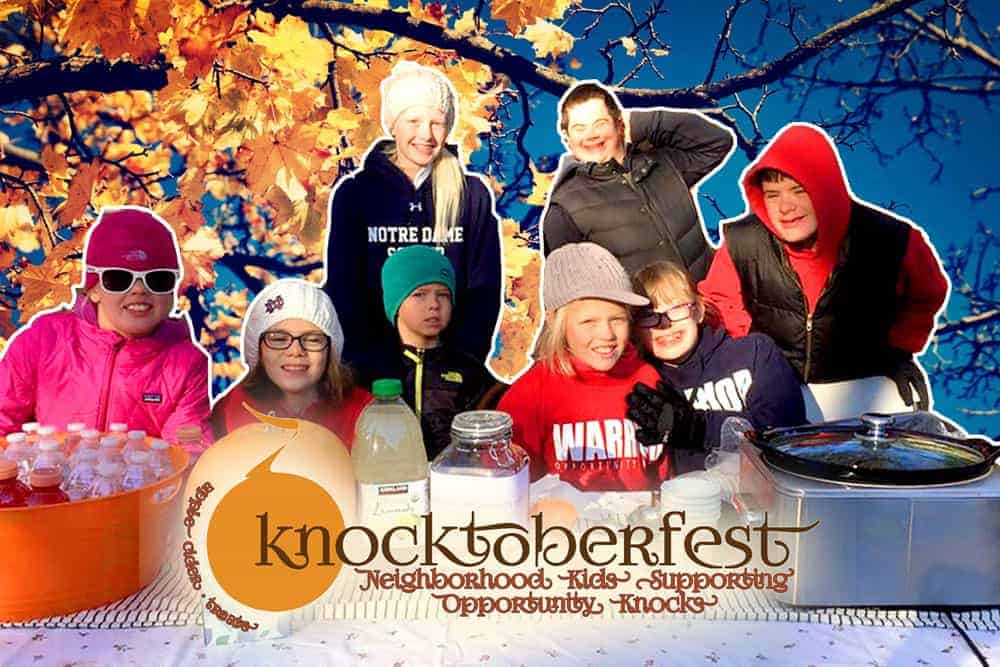 The 5th Annual Knocktoberfest
Knocktoberfest is an annual event where neighborhood kids work together to raise funds to help an inspiring group of Warriors at Opportunity Knocks.
Neighborhood kids supporting their friends at Opportunity Knocks. Kids of all ages plan and organize the event and often show up with their piggy bank and tooth fairy money to donate to the cause.
Knocktoberfest features apple cider, homemade sweets & tamales, Nonno's Italian bread, Great Aunt Claudia's handmade doll clothes, Knockout Pickles made by the Warriors & Warrior Hoodies. This year's Knocktoberfest will also feature a new Knocktoberfest food collaboration between the Warrior Catering Co. & Carnivore Inc. Stop by or stick around and enjoy all there is to offer! Great friends and a great community supporting a great cause! Come join us.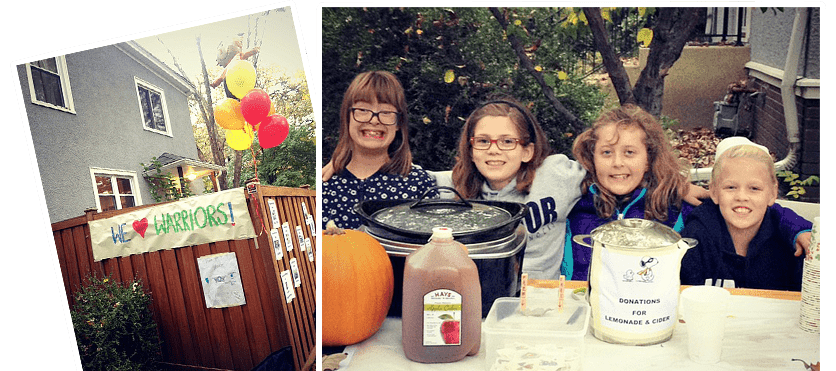 Can't stop by Sunday? You can still get involved!
If you can't make it to the event, donations to Knocktoberfest can be made here! All donations are tax-deductible and go toward supporting Opportunity Knocks.
General operations and the development and execution of programming are largely funded by the generosity of individual donors. Your donation helps Opportunity Knocks continue to engage young people who have developmental disabilities.Thank you for your support!
DATE & TIME
Sunday, October 29th 10:00 AM – 3:00 PM
LOCATION
105 Thatcher Ave, River Forest, Il
---
LUNCH PROVIDED IN PARTNERSHIP BY: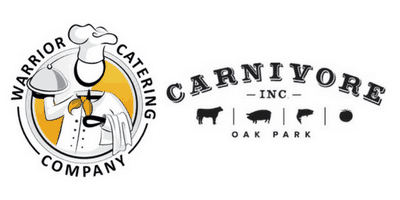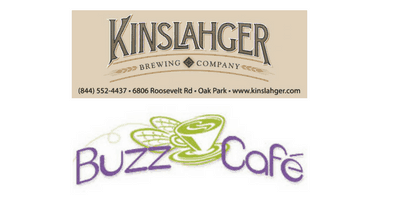 Knocktoberfest Apple Cider Stand
Knocktoberfest Apple Cider Stand
The OK Farm at the ReUse Depot
50 Madison St, Maywood, IL 60153
Knocktoberfest is so important to me. It has become a big part of my life and I love the warriors. I aspire to be as kind and brave as they are. Opportunity Knocks has made me a better person, and I think it's amazing how the warriors give back to our community.

The warriors are the nicest and hardest working people I know, which is why it would mean so much to not only me, but to Opportunity Knocks to support our fundraiser.
I love being a part of the warrior community. I love meeting new people from Opportunity Knocks from year to year. It makes me feel good when we raise money through Knocktoberfest for the Warriors because I know the money raised helps our warrior friends be more successful.

Knocktoberfest is very important to me, it has become a part of my life to give and to help others. I also hope to encourage others to do the same.
From Kate's Lemonade Stand to the 5th annual Knocktoberfest!
Kate Hampson was 8 years old when she met the Opportunity Knock's warriors as they bicycled and walked in her neighborhood. She wanted to do something to help support the organization and the kind and dedicated Warriors, so she organized a lemonade stand. Her goal was to raise $50, but with the help of the neighborhood, the stand raised $500.
In year three, the lemonade stand changed its name to Knocktoberfest and began offering warm cider and other fall treats. That year they raised over $3,000, followed by their best event yet in year 4, which raised more than $4,500!.
Each year more neighborhood kids and families have joined in to help raise money to support Opportunity Knocks. We can never predict the weather in October, but we can count on having a great time every year. Please come out and support Knocktoberfest and OK!
KNOCKTOBERFEST RAISES FRIENDS & FUNDS
Since 2013, this event has been held for four consecutive years. Each year the event has attracted more friends, neighbors, families, and supporters to Opportunity Knocks.
These young people have raised awareness and collected supporters in a very significant way. Both of which are critical to sustaining and growing the Warrior Mission.
Then there is the clear impact of the funds raised! Over four years,  Knocktoberfest has raised more than $10,000!