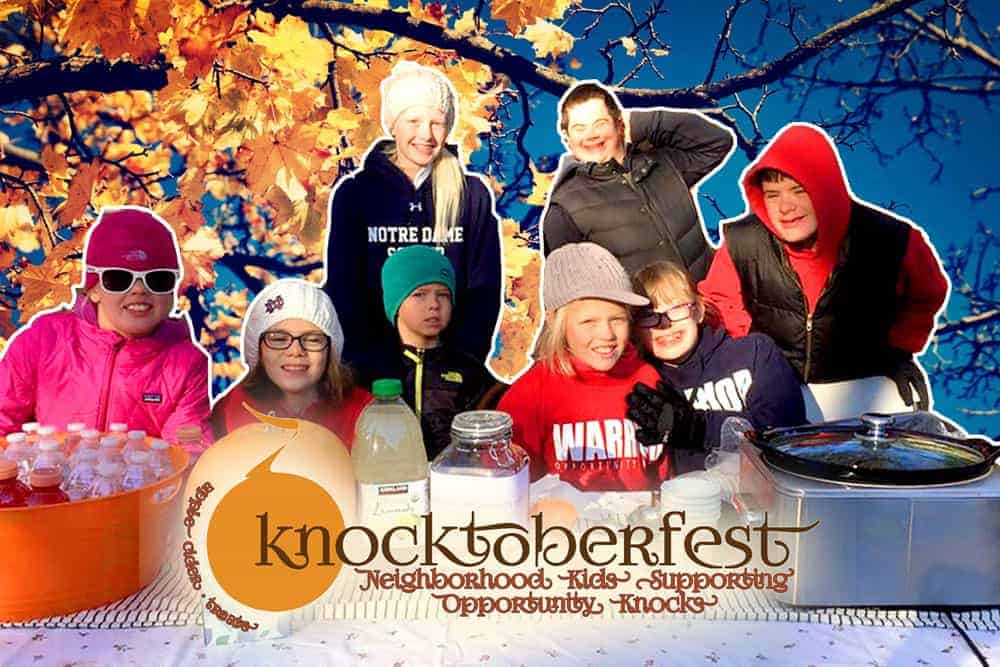 Sunday, October 16th 
9:00AM-2:00PM
50 Madison Avenue, Maywood
This year's Knocktoberfest will be located at the OK Farm located right outside of Reuse Depot warehouse! Come check out the beautiful farm that the Warriors have been working hard to operate and maintain while you're by for the warm apple cider and other fall treats! The Warrior Farmer's Market will also have a variety of produce grown at the farm for sale!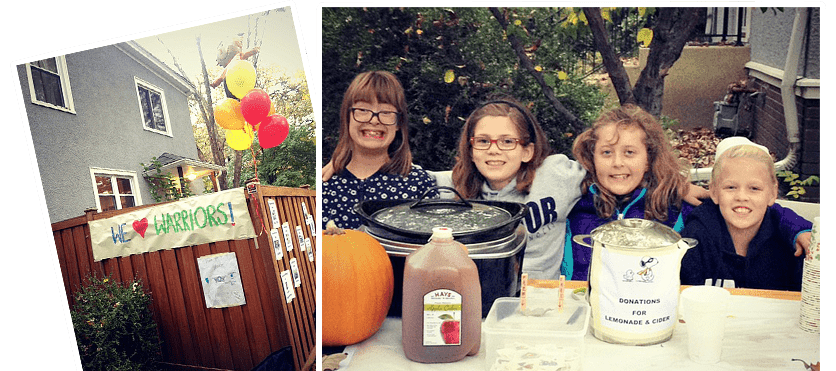 Can't stop by Sunday?
If you can't make it to the event, donations to Knocktoberfest can be made here! All donations are tax deductible and 100% of the donations will go toward supporting Opportunity Knocks. General operations and the development and execution of programming are largely funded by the generosity of individual donors. Your donation helps Opportunity Knocks continue to engage young people who have developmental disabilities. Thank you for your support!
The 4th Annual Knocktoberfest
Sunday, October 16th from 9:00am to 2:00pm at the OK Farm located outside of the ReUse Depot (50 Madison St., Maywood).
Neighborhood Kids Supporting their Friends at Opportunity Knocks. Kids of all ages plan and organize the event and often show up with their piggy bank and tooth fairy money to donate to the cause.
The Warriors at Opportunity Knocks are our neighbors from River Forest, Oak Park and Forest Park. Knocktoberfest is an annual event where kids work together and raise funds to help an inspiring group of Warriors at Opportunity Knocks.
Knocktoberfest will have apple cider, handmade doll clothes, homemade sweets & tamales, Nonno's Italian bread & pickles made by the Warriors. There will be lots of stuff so come out and find something you'll be excited to take home.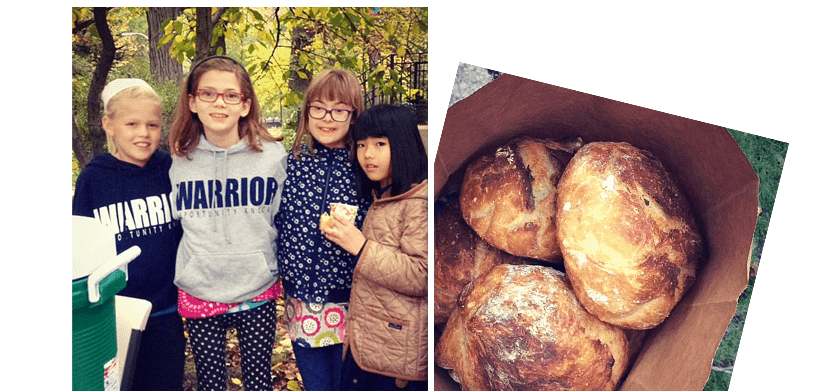 Knocktoberfest Apple Cider Stand
Knocktoberfest Apple Cider Stand
The OK Farm at the ReUse Depot
50 Madison St, Maywood, IL 60153
Kate's Lemonade Stand
Kate Hampson was 8 years old when she met the Opportunity Knocks warriors as they bicycled and walked by in her neighborhood. She wanted to do something to help support the organization and the kind and dedicated Warriors, so she organized a lemonade stand. Her goal was to raise $50, but with the help of the neighborhood the stand raised $500.
Last year the lemonade stand changed to Knocktoberfest and the kids sold warm cider on a cool fall day and raised over $3,000. Each year more neighborhood kids and families have joined in to help raise money to support Opportunity Knocks.
We can never predict the weather in October, but we can count on having a great time every year. Please come out and support Knocktoberfest and OK!