Download: Winter 2016 Registration Brochure
Registration for Winter Session 2 is now open! See descriptions of activities being offered this session below. Please use the form on this page to register for After Opps programs. Any questions or concerns may be directed to Joe Hart, Program Director of After Opps at joesph@opportunityknocksnow.org.
For eligibility, registration requirements, session fees, daily structure, safety requirements or other information, see the After Opps page. Please note the change in program fees, effective April 6, 2015. 
Winter 2016 Session 2
Feb. 22 – March 18
MWF
3:30pm – 6:30pm
Fall Session 2 is a 4-week session.
Registration is due on Feb. 17. Payment is due March 22.
Mondays
Knit and Purl. Warriors will learn the basics of knitting!! We will learn to make our own scarves and more.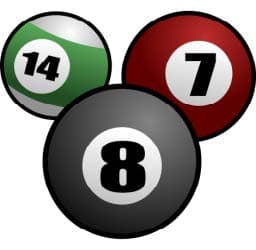 Rack 'Em Up. Each week, this group of Warriors will head out to local billiards halls and learn such games as 8 ball, snooker, and 9 ball!
Art With a Message. Warriors in this program will work on art projects that surround a social issue, such as disability awareness, self advocacy, and more. We will also learn about different artists whose work made important social messages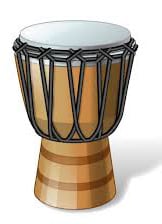 Drum Circle. Warriors in this program will learn about music and some drumming basics. They will learn to match the beat to different background music playing, as well as talk about the emotions different music can express.
Wednesdays
Gala Crafts. Honey and her crew of Warriors will be putting the finishing touches on the projects they started in session 1.
Comm Opps. The Warriors will continue their mission to work with a community organization and find unique ways of donating their time, fundraising money and connecting with others at non profits in the area.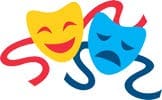 Movement Improvisation. Warriors in this group will learn this technique that incorporates dance, yoga, performance, and mindfulness. Warriors will learn new exercises that quiet the mind and body while exploring new ways to move.
This Is Me. What makes the world such an amazing place is the uniqueness of each and every one of us. Through different activities and projects, each person in this group will get to share exactly what makes each of us our own person. WW 
Fridays
Me, Myself, and Pie! Our cooking group will take their favorite healthy recipes and turn them into a pie! Warriors in this group are encouraged to bring their favorite recipes or ideas that they would like to see turned into pie form.
Make Up Tips and Tricks with Keely. After Opps staff Keely Baldwin will share all of her knowledge on the world of make up. Warriors in this program will learn how to make a natural/ everyday look, an evening look, a bold lip, and more!
Brunswick Bashers. Warriors in this program will go out to Circle Lanes and bowl two games with their friends. They will also learn several tips and techniques to help improve their game. WW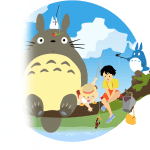 Fandom: Hayao Miyozaki! Step into the beautiful world of Japanese animator and director, Hayao Miyazaki, and determine for yourself what different whimsical characters, symbols and plot lines mean. Warriors in this program will watch and dissect the award winning films My Neighbor Totoro and Spirited Away.