The 8th Annual Chili Cook Off
Sunday, January 17th from 12:00pm to 5:00pm at Fitzgerald's in Berwyn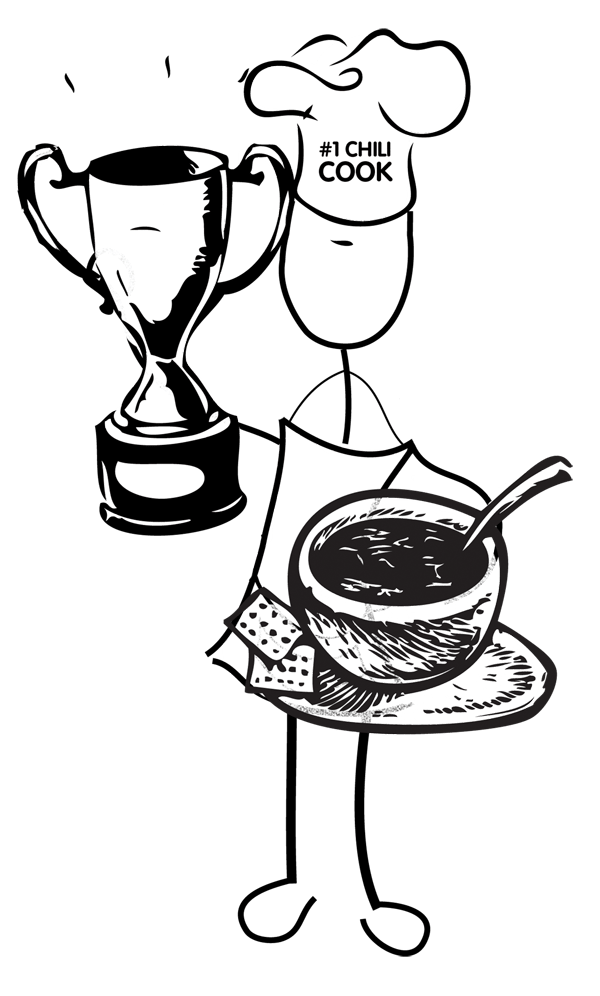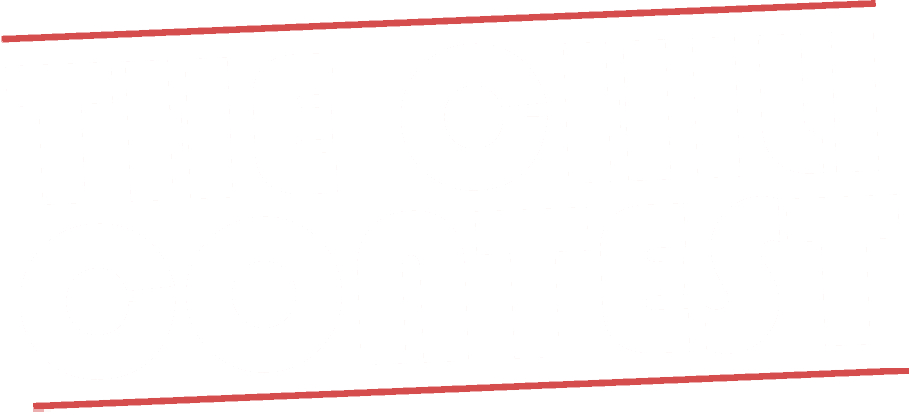 Registration is now open!
20 chef contestants will battle over three rounds for this year's Chili Cook Off title! Think your chili has what it takes to win either the overall or vegetarian divisions? Register now! For more information about contest rules, prizes and more, please read below!
Emcee
---
Elliott Bambrough
Emmy-award winning host of 'Chicago's Best' on WGN & CLTV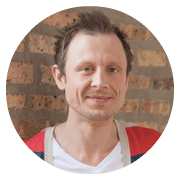 A talented and versatile TV Host, with a quick wit & irreverent style, Elliott Bambrough has exploded in Chicago over the la
st several years. Whether interviewing artists like Usher & Justin Bieber or traveling to Japan & South Africa with Vice Media, Elliott always brings the funny. Elliott has called Chicago home since 2007 and loves the city for its great food, great beer and amazing people. A huge White Sox, Blackhawks, Fire & Bears fan, Elliott is as fanatical about sports as he is about music & movies. An avid cook and amateur photographer, Elliott loves spending time with family and friends, his wife Jen, and their two dogs. You can watch Elliott every Sunday night, co-hosting the Emmy award winning 'Chicago's Best' alongside Brittney Payton, at 10pm on WGN.
Contest Rules
1. $ 50 Registration fee includes: Event & contest entry, Official OK Chili Cook-Off apron, appetizer buffet, drink specials, entry into door prize raffle and donation to OK.
2. Contestants must pre-register; no walk-ups will be accepted for contest judgment.
3. Contestants must sign-in with Mike Fair upon arrival. Chili drop-off: 11:00 – 11:30 a.m.
4. Chili must be prepared in advance and will be transferred to pans provided by OK.
5. Chafing dishes, heating element and ladles will be provided by OK. Chili must be warm upon arrival. Please note, heating elements are provided to keep the chili warm, not heat up cold chili.
6. Contestants must prepare between 3-5 quarts of chili.
7. All ingredients are OK to use, no restrictions. If you are using ingredients people may be allergic to, please let me know so I can make signs to be posted at your station.
8. Common condiments such as: oyster crackers, shredded cheese, diced onions and sour cream will be provided by OK.
9. Eating utensils such as: bowls, spoons and napkins will be provided.
10. Specialty condiments/toppings are NOTallowed for judging. Eg: No corn bread, sour cream, etc… There is no room on the tables for extra condiments/toppings/sides etc.
11. Each chef will be able to prepare the chili cup serving for judging. Runners will receive the cup and serve it to the judges.
12. Judge's backs will face the serving stations to keep chefs anonymous. No signage, handouts, recipe cards are to be displayed or provided to any of the judges.
13. Contestants are responsible for the clean-up of their station.
14. Left items left will be disposed of by event staff.
***If you have any additional questions, please Mike Fair at: mfair@opportunityknocksnow.org or 708-860-6461***
Prizes
Overall
1st Place: TBD
2nd Place: TBD
3rd Place: TBD
Veggie Division Champ
Winner: TBD
***1st Place Vegetarian (Vegetarian chili's will be in the overall running, but the top vegetarian chili will receive a prize)***
General Judging
A. Judging will start at 11:30.
B. Winners will be announced once judging has commenced, around 1:30 -1:45 pm.
C. 3 rounds of judging will take place to determine a 1st, 2nd and 3rd place chili.
D. 3 judges, however a 4th (tiebreaker) judge will be designated in the event of a tie in the 1st
E. The judging will be based upon TASTE!
Round 1
A. Each judge will sample the 25 chilis submitted and rank them on a scale of 1 – 10 based on the criteria above.
B. Top 5 (highest point total) will move on to Round 2
C. In the event of a tie, a 4th judge will sample the tied chili's and rank them ultimately breaking the tie.
Round 2
A. Judges will taste the top 5 chili finalists and choose their top 3 based on the same criteria as the first round.
B. Top 3 vote getters move forward to the final contest prize round.
Round 3 (Prize Round)
A. Each judge will rank the top 3 chili finalists.
B. Based on the rankings received, a 1st, 2nd, and 3rd place winner will be determined.
C. Vegetarian Division
D. New to this year's event is the Vegetarian Division
E. Veggie chili will be judged in the overall competition as well as in this division
F. Veggie chili will then be judged against the other recipes in the division, based on the same criteria as the other judging (mentioned above)
G. The top recipe will be awarded the Veggie Division crown
***Each chef will have judge's constructive comments emailed to them after the contest.***